We know the saying that Time = Money, which means that the more productive are with our time the more earning potential we have. Below is a list of my favorite productivity tools that literally save me hours every week! The best part is most of them are completely free! Enjoy.
Cost:$10/month – Get your 30 day free trial
What it is: A Social media editorial calendar to schedule posts to be shared on your social media platforms days, weeks, and months in advance! Also I like how they help you include images to be shared.
How it saves time: Being able to set up all of my social sharing for each my posts all at once is a huge timesaver. I can set it and forget it.
Cost: Free version or $10/month
What it is: Whenever you come across a great piece of content it is a pain to log into all a social account to share it. With Buffer App you put the content in your queue which will then share it across your major social profiles at the most optimized times.
How it saves time: My 15 minutes of reading in the morning can be shared throughout the day and I never have to leave the article I'm reading.
What it is: Evernote is amazing on helping me collect and organize EVERYTHING in my life. Get the chrome extension in order to screenshot, save, and organize anything you see online.
How it saves time: Putting items into Evernote and tagging them doesn't take me very much time to do and is a HUGE life saver when you need to recall information quickly.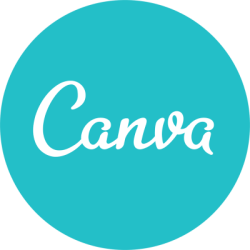 Cost: Free (Pay for some stock images if you want)

What it is: You like that image at the top? Would you believe it only took me 1 minute to create! Really, this tool has saved me so much time creating quick graphics for my blog posts and to include in my social shares to gain more attention and clicks.
How it saves time: I am not a designer! Photoshop & Adobe Illustrator scare me. Using this tool helps me to make decent images fast and effectively.
Cost: $29/month – Get your 14 day free trial
What it is: Buzzstream is a CRM (Customer Relation Management) system made specifically for online marketers.
How it saves time:  This tool is vital to my own consulting! Buzzstream helps speed up and monitor my emails, find new relationships, and links built.
What it is: Track how you spend your time on you computer. Get reports on trends to understand your daily habits so you can focus and be more productive.
How it saves time:  It's hard to fight facts and when I see that I've spent literally days in a month on YouTube, Facebook, or NetFlix it motivates me to do better. I like the "Get Focused" feature that blocks you from being able to go to non-productive sites like Facebook or ESPN.com for short periods of time.
What it is: Helps create and remember your strong passwords so that you can focus on the more important things in life.
How it saves time:  How many times do you put in a password a day? Somedays it feels like hundreds, well LastPass can quickly fill in your password, personal information, or credit cards information securely on any site.
What it is: Google's open source and cloud based equivalent to Microsoft Office.
How it saves time:  Make sharing and working on the correct files seamless and simple. No more working on the old and wrong excel spreadsheet!
What it is: Hides annoying ads from appearing or popping up on your screen.
How it saves time:  Pop up ads are distracting and annoying. This extension will save you from plenty of clicks and distracting ads.
What it is: Trello is a cloud based collaboration tool that organizes your projects into boards.
How it saves time:  Like Google Docs I like having my schedule and to do list easy to access from anywhere.
What it is:  Unroll.me helps you more easily manage your inbox by combining subscriptions and spammy emails into one daily email. Only leaving
How it saves time:  Quickly read through all of your non-urgent emails in one place and easily 1 click unsubscribe.
How Do You Save Time?
What tips or tools do you use to be more productive? Please share in the comments.